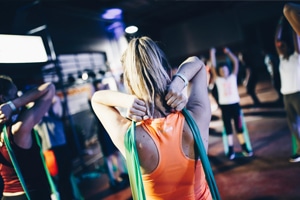 Tone & Strengthening is a low impact workout using exercise balls and resistance bands, working all muscle groups to help improve mobility, stability, strengthening your back & core, and build lean muscle so you can feel confident again.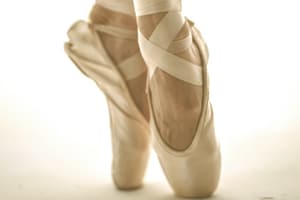 Ages 3-5; Simple beginner Ballet course that introduces students to ballet techniques, structure, and vocabulary using age appropriate games and activities.
(Extra Charge for this Class)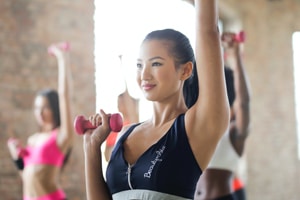 This gut and butt blasting class is designed to sculpt and tone the lower body and core using body weight, bands and light weights.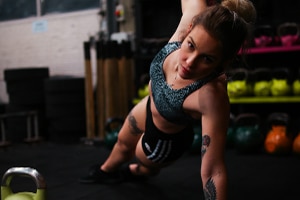 Various exercises that target that core area!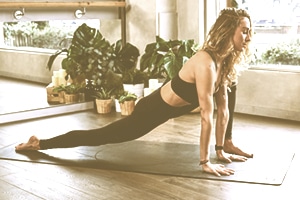 Yoga with a focus on strength, flexibility, and core. (Non-Members pay per session or drop-in fee.)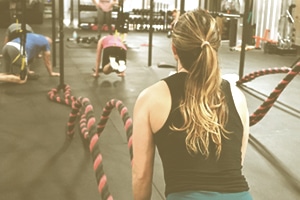 A CrossFit style program that build strength and conditioning through varied and challenging workouts. Each class is completely scalable based on your skill and ability.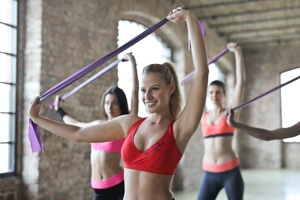 Push your limits. Fast paced metabolic conditioning class designed to build and maintain your strength using weights and body weight moves interspersed with high intensity cardio.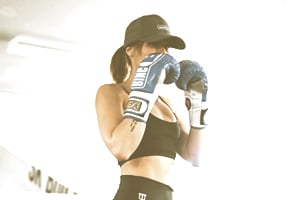 This class is a hybrid of boxing (punches); martial arts (kicks, strikes); and aerobics (combinations, jumping rope, jumping jacks, etc…), that offers an intense cross-training and total-body workout.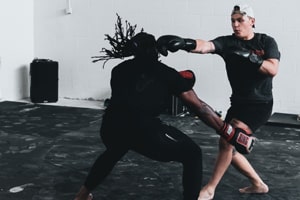 A typical aerobic kickboxing routine involving a series of repetitive punches alternating with hand strikes, kicks and then a combination of all three. These repetitions help participants focus on proper technique while engaging several muscle groups and getting a fierce cardiovascular workout.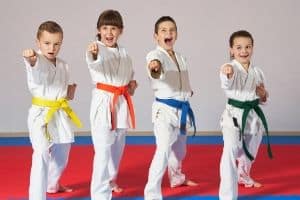 A method of unarmed combat using the hands and feet to deliver and block blows. A great form of exercise and discipline.
(Extra Charge for this Class)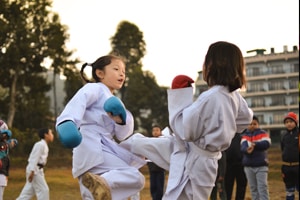 Students ages 7-11 will learn basic defense skills through the practice of Martial Art techniques. Students will learn blocks, punches, kicks and escapes as well as develop patience, self-control, respect, and gain self-esteem.
(Extra Charge for this Class)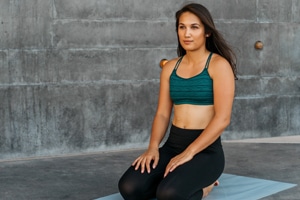 A classical Pilates mat series of movement focusing on strength, flexibility and spinal support with an emphasis on challenging the core muscles with each movement.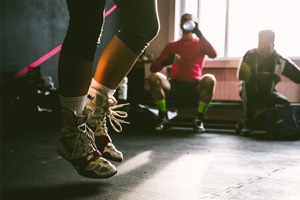 A total-body strength and cardio conditioning that helps you blast fat and build lean muscle fast. It's tough, but you can modify any move and the group motivation will help you push past your plateaus. *Upper Strength *Lower Strength * Cardio and Core.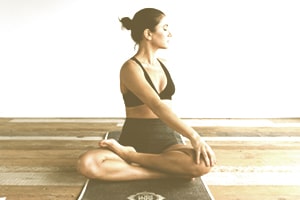 Sweat, stretch, and strengthen in one low-impact, body sculpting workout. PiYo LIVE cranks up the intensity and speed of traditional Pilates and yoga to help you shape sleek arms, flat abs, and a lifted butt.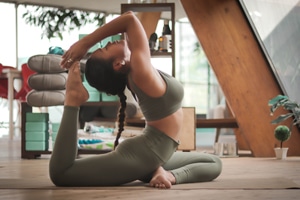 A vinyasa flow based yoga class that helps create strength and balance with a focus on endurance and muscle tone. Prepare to sweat!!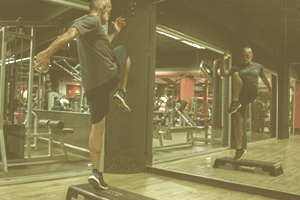 Stay Active and Independent for Life – This is an evidence-based strength, balance, and fitness program tailored for adults (anyone 18 and older is welcome).
These classes are through a partnership between the Inland Empire Health Foundation and SCC's ACT 2 Program.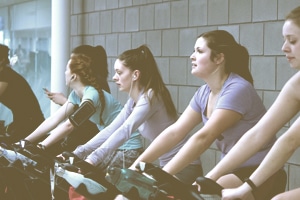 This class is a great cardiovascular workout. Pedal through hill climbs, sprints, and many other challenging drills and exercises. All levels welcome, twelve bikes available-sign-up sheet at front counter before class to reserve a bike.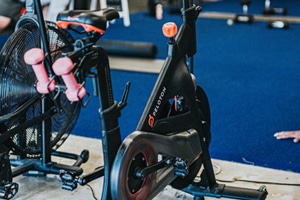 Spin for 30 minutes and then finish up with strengthening the core. Great class for beginners or if you're getting back into your fitness routine. Signup sheet at front counter before class to reserve a bike (12 bikes available).
Carving out time to stretch? 30 seconds at the end of your workout doesn't count!! Many people underestimate the benefits of flexibility training: increased athleticism, strength, range of motion, and muscle length- leading to better body symmetry and posture, making your muscles appear longer and leaner and preventing injuries. Join us as we perform strength moves to heat the muscles up combined with stretching.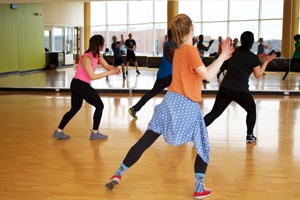 Stop counting the reps. Start training to the beat. Strong by Zumba combines body weight , muscle conditioning, cardio & plyometric training moves synced to original music that has been specifically designed to match every single move.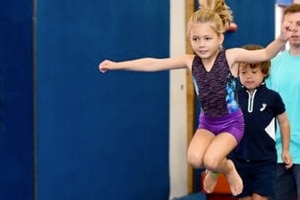 Gymnastic based course designed for 5-6 year olds which utilizes gymnastics techniques mixed with age appropriate games and activities. Children will learn skills such as balance, muscle strength, flexibility, and core strength, as well as teamwork, listening to and following multiple directions, and overcoming obstacles.
(Extra Charge for this Class)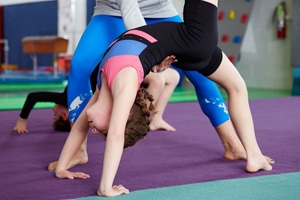 Parent/Toddler & pre-school age tumble class that utilizes music and movement to encourage your toddler/ preschooler to explore different aspects of their own strengths, as well as working on fundamental skills such as waiting for and following directions. Children will work on skills such as: arms, and throwing, jumping and kicking, rolling, body shapes, and safety skills.
(Extra Charge for this Class)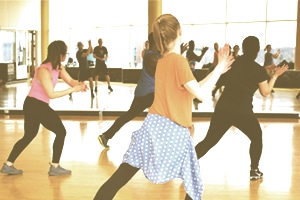 Zumba is a fitness program that combines Latin and international music with dance moves. Zumba routines incorporate interval training; alternating fast and slow rhythms, to help improve cardiovascular fitness.